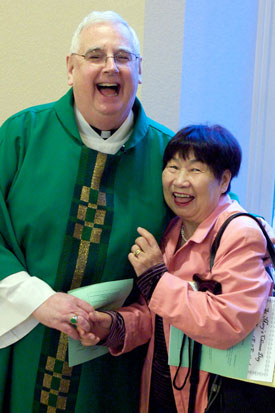 Continuing the legacy of our founder, Issac Hecker, the Missionary Society of Saint Paul the Apostle strives to proclaim the truth to others by preaching the gospel in new ways and new forms. This website is an example of just one of those ways.
First and foremost, we would like to thank you for your gift commitments made in the past. In this economic environment it is more important than ever to carefully and prayerfully consider how you balance your financial priorities with your charitable gifts.
Fortunately, there are many ways to make gifts to the Paulists now and in the future while also maintaining or even enhancing your personal financial security and that of your loved ones. Through careful planning, you may find that you can make meaningful gifts while you also:
Give in ways that can actually "give back" for a time, providing extra income in retirement years or to help fund educational expenses and other needs.
Add meaning to your gift by using it to honor a special friend or loved one.
Save money on income, gift, and estate taxes and redirect those amounts for use in ways you choose.
Enjoy your giving more, knowing you are investing in the Paulists as we serve North America in our missionary endeavors. Certain gifts allow you to give the most you can at the lowest possible cost.
We trust the information presented here will help you maximize the potential of your resources through preserving financial security for yourself and your loved ones while continuing your support of the Paulist Fathers.